Your Global Voice -- Voices of Women
Your Global Voice -- Voices of Women
S1 E26 I Never said "I Can't" with Nancy Brewington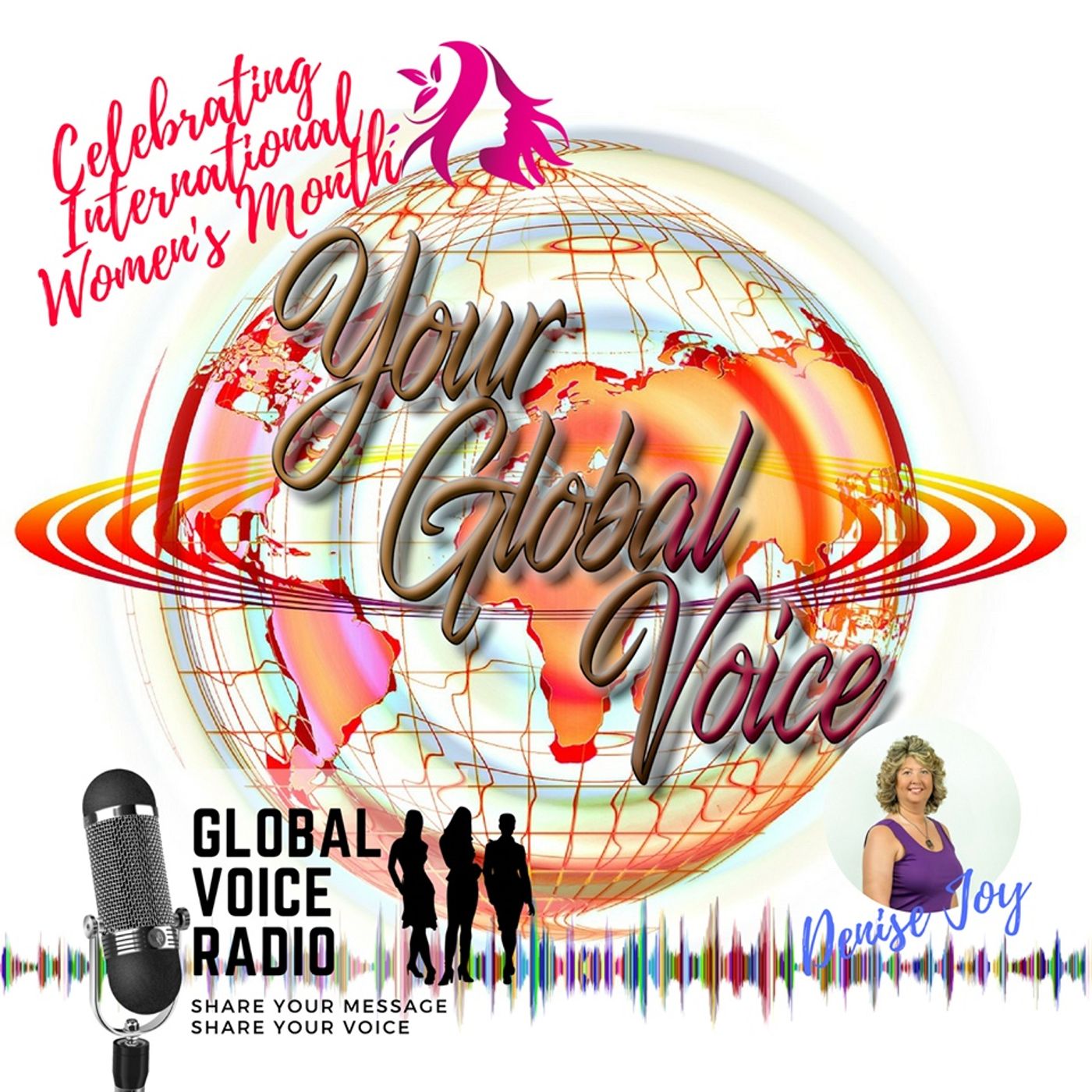 Details
In this episode of Your Global Voice -- Voices of Women with host Denise Joy Thompson, Nancy Brewington shares her experiences of growing up in the projects in Harlem with her siblings and her single mother. Nancy discusses her experiences of segregation when visiting the south during the summer months; riding in the back of the bus, not able to use the pool when it was used by whites. These experiences were different than how she was treated in the "North". Nancy knew education was key to her success. Nancy became successful through hard work and determination. Nancy recounts her experiences in the Army as a single parent, as one of the first to be required to meet the Army "male" requirements and her success as a military officer and in crating her won business, including employing 10 people and contracting with 4 others. Nancy also provides services to community members and Wounded Warriors.

Nancy is a wife, mother, nurse, massage therapist, a retired Army Major, three years enlisted and 17 years as an officer and a business owner/entrepreneur. Nancy founded hand N Harmony Wellness Center in 2011 and has continued to expand from the only employee to a 3100 foot center serving 3 counties, over 10 communities and providing internships to youth regarding career paths and to adults with disabilities through the Texas Workforce Center.

Nancy is also a contributor to the book Live In Gratitude Daily: The Key to Abundance, Joy and Love. Nancy lives with her husband near San Antonio TX.

Connect with Nancy on FB at www.facebook.com/HNHarmony2011.