Your Global Voice -- Voices of Women
Your Global Voice -- Voices of Women
S1 E27 Dedication and Determination with Colonel Laurel "Buff" Burkel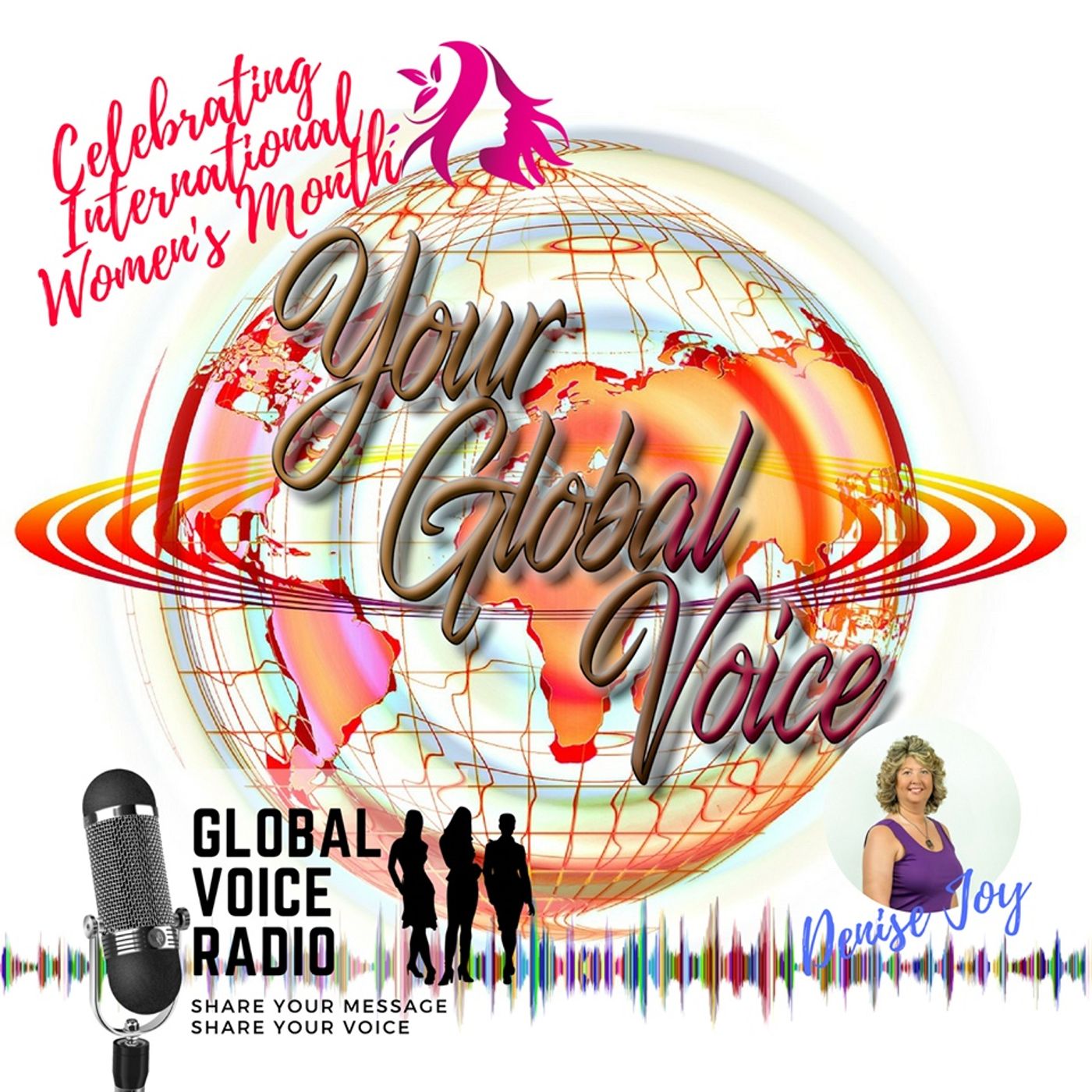 Details
Colonel Laurel "Buff" Burkel joins host Denise Joy Thompson for this episode of Your Global Voice -- Voices of Women. Buff has served over 25 years in the United States Air Force. Buff shares her experiences as a teenager joining the high school football team, the only female. Buff discusses she always saw opportunities and did her best, had dedication and determination to succeed. Buff was the second female to receive navigation training in a fighter jet within the AF. Buff's resilience enabled her to heal and rehabilitate after a serious helicopter crash in Afghanistan resulted in a broken neck and other injuries. Buff excels at her physical fitness training, surpassing many others in meeting the requirements/standards of the Air Force. Buff shares her recommendation for women to be mentored and to mentor others for us all to achieve success. Buff also states it is the positive, inspiring women she connects with that helps her to be her best. Buff knows life and success after a near death experience is a beautiful thing and not to be wasted.

Col Laurel "Buff" Burkel currently serves as the Chief of the U.S. Air Force Air Mobility Command's Aviation Energy and Innovation Division. In this role, she leads efforts to develop innovative fuel savings and cost avoidance initiatives that efficiently leverage Rapid Global Mobility resources to effectively deliver passengers, cargo and fuel to joint and coalition warfighters across the globe. In her 25-plus-year career, she has served in a variety of operational and staff assignments around the world, accumulating more than 2,100 total flight hours. She most recently served as the advisor to the Afghan Air Force's Director of Training. During her tour in Afghanistan, she was seriously injured in a NATO helicopter crash that injured four and took the lives of five NATO members, two of whom worked directly for Colonel Burkel. She holds an MA in Strategic Studies from the Air War College's Grand Strategy Program, an MA, with distinction, in National Security Affairs from the Naval Postgraduate School, an MS in Human Resource Management from Chapman University, a BS in biology from the University of Michigan, and is a distinguished graduate of the University of Michigan Air Force Reserve Officer Training Program.

Connect with Buff on FB at Buff Burkel. For more information about Women in Aviation International go to www.wai.org.