Your Global Voice -- Voices of Women
Your Global Voice -- Voices of Women
S1 E29 Women Have The Power with Dr. Natalie Forest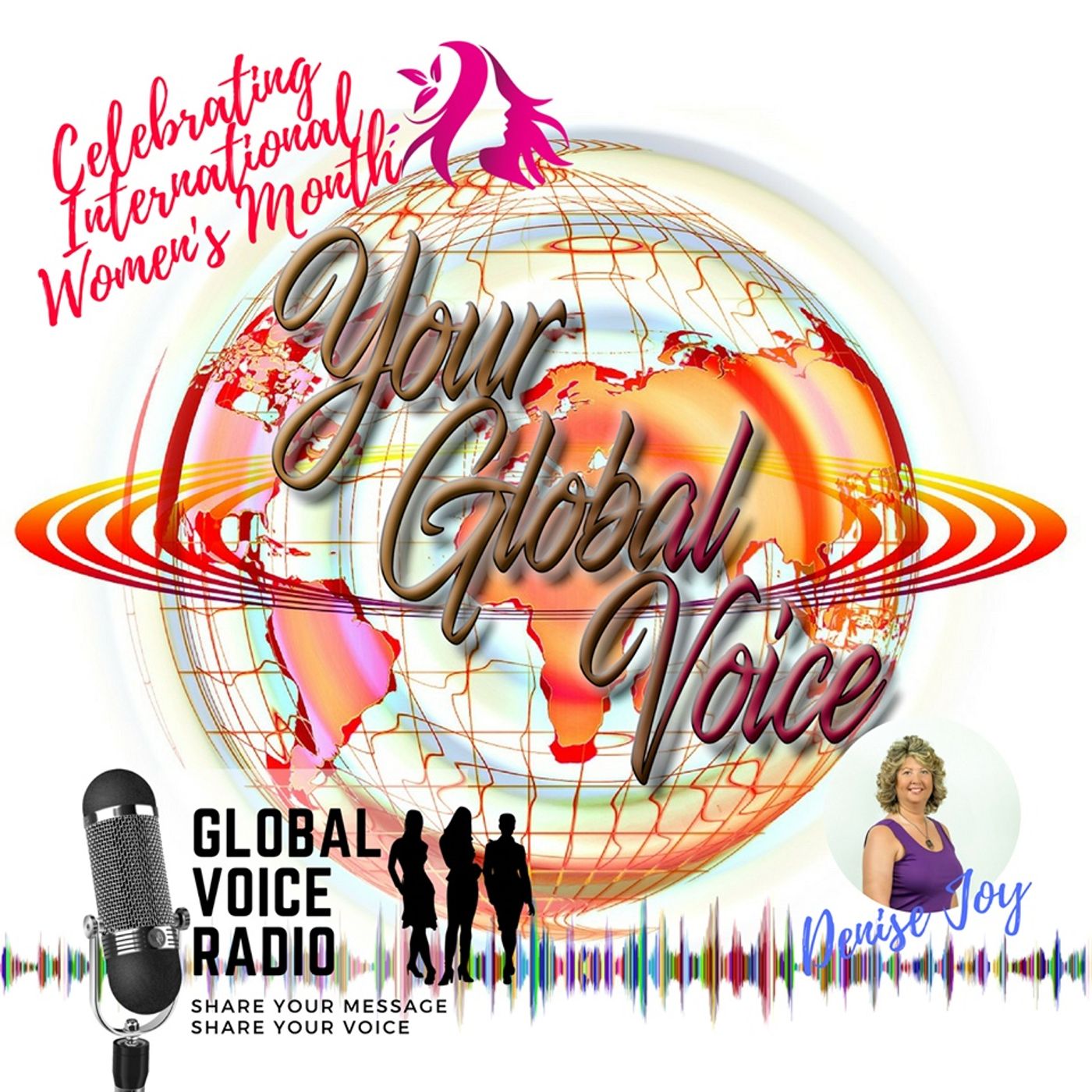 Details
Dr. Natalie Forest joins host Denise Joy Thompson on Your Global voice -- Voices of Women to discuss her perspective of gender equality and gender inclusiveness. Natalie notes with growing up in Europe there are differences in what she experienced growing up and what she has seen in the US. The discussion ranges from the inclusiveness of "Scouts" in Europe to the "gender-segregated" Boys and Girls Scouts in the US to women in the US becoming more active in leadership roles, though women in leadership in Europe and other countries has been going on for many years. An authentic, honest discussion of what women can accomplish when women truly come together in collaboration and support.

Dr. Natalie Forest is a CEO, International Executive Consultant, Transformational Business and
Life Coach, Keynote Speaker & International Best Selling Author, and Mentor. Natalie, America's Leading Expert in Personal Performance, is Founder of Success Revolutions and Revolutionize Your Potential, a series of educational trainings for individuals and corporations across the globe.
Natalie engages leaders, corporate teams, and entrepreneurs to identify consistencies for their success. Her engaging methods and techniques address Human Capital, Leadership, Diversity, and Change Management in business and personal situations leading to increases productivity,
teamwork, retention, resulting in higher profitability, authentic fulfillment, and less stress. Natalie is a sought after speaker and trainer and has participated in numerous conferences, events, TV and radio shows across the nation.

Natalie's keynotes, "Collaborative Individualism" and "The Hidden Power of Patterns", have facilitated numerous breakthroughs for all that were fortunate to work with her, leading them to a life of abundance, clarity, and directed purpose. Natalie's most recent bestseller book, available on Kindle, is "Be You: Revolutionize Your Performance".

Natalie's passion for positive progress in the world is self-evident in her leading role as Executive Director for The Women Of Global Change, a premier humanitarian organization working on positive change across the globe for years. The added focus for WGC are the new initiatives
focusing on training and supporting women in becoming entrepreneurs (The Gateway Program leading to Level Up and then to the Certification program).

With Natalie, you will revolutionize your life creating the most from your potential and opening the doors to opportunity of the amazing life that awaits you. Natalie enjoys living in Maryland and spending time with her daughter and husband.

Connect with Natalie at www.natalieforest.com, info@natalieforest.com, on FB @natalieforest. All of her books are available through Amazon.