Your Global Voice -- Voices of Women
Your Global Voice -- Voices of Women
S1 E30 NEVER GIVE UP with Danielle Coulter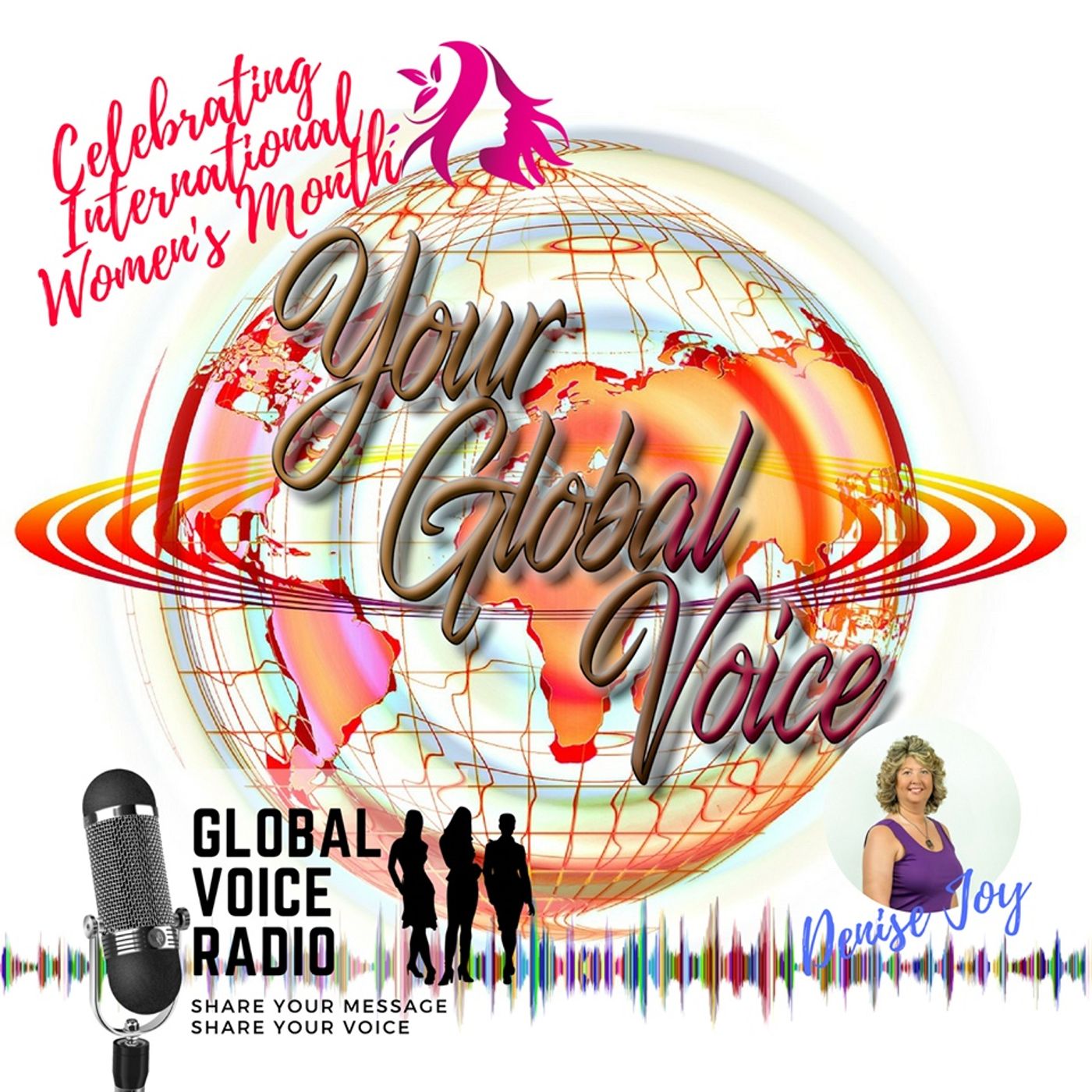 Details
Danielle Coulter is the featured guest on Your Global Voice -- Voices of Women with host Denise Joy Thompson. Danielle shares her journey with Cerebral Palsy and how it has not stopped her from being an adaptive snowboarder in the Special Olympics, being an author, a professional clown bringing laughter to others and being an actress!! Danielle has accomplished more than most women and men with no physical or verbal difficulties!! Danielle shares, through her assistive device, by sharing what she has done, and what her dreams are, how others can see what they want is possible. Danielle's message to everyone is NEVER GIVE UP.

Danielle Coulter was born with Cerebral Palsy. At the age of 20, Danielle decided to write her bio so people can hear her story. A lot of Danielle's friends have been putting a bug in her ear to write a book for years; one-day things just clicked into place and Danielle started writing. Danielle first book is called If Dan Can Shred, You Can Too. Danielle want to share her stories and adventures to inspire you to stand up and follow your dreams whether you have a disability or not. Danielle have overcome so many obstacles in her life, and now she have overcome the biggest one- typing. As Danielle was growing up it was hard for her to read and write. When Danielle was writing short stories in school she looked at a blank page for a long time because she was scared to misspell words, but Danielle learned that it is okay to misspell words and to just keep typing away. Danielle is happy that she got over that so she could share her story with you and have you hear her real voice. No obstacle is too big a wall; one day, you will break it down. Danielle is also the first adaptive snowboarder in the world, and she tell you this to say that if you have a dream that you want to make a reality, do it, and let no one stop you! To learn more about Danielle visit https://www.dancanshred.com/.

Danielle Coulter, Owner of Dan Can Shred
Author: If Dan Can Shred You Can Too: Dream it; Live it!, Snowmass Angel, Dannidoll in Ragdoll Land, and The Adventures of Zoe Book Series
Connect with Danielle at www.dancanshred.com
"Take a minute today to inspire someone See people for who we are"