The Joy of Fundraising: A Tiltify Podcast
The Joy of Fundraising: A Tiltify Podcast
4: Taking Your Fundraising Events to the Virtual World! (ft. Michael Wasserman - CEO/Co-Founder - Tiltify)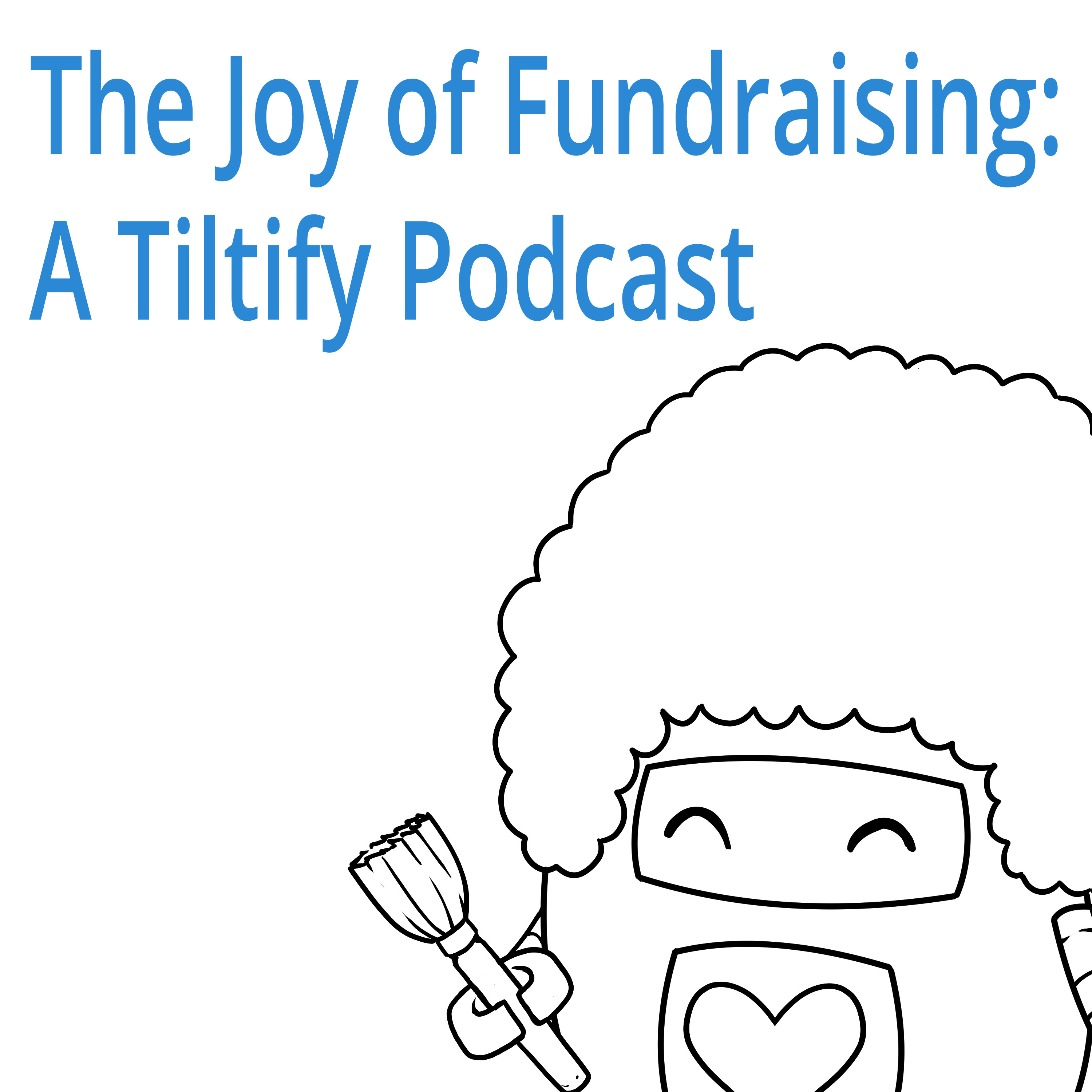 Details
In Episode 4, we invited back our CEO and co-founder Michael Wasserman to talk about the importance of taking your fundraising programs and adapting them to a more digital experience. At the time of recording, the world is currently facing a pandemic (COVID-19), which is causing the world to cancel social gatherings of all sizes. Because of this, charities are now missing out on in-person events (run/walks, galas, etc.) - so while we have always encouraged nonprofits to take the leap into the virtual world, now, more than ever, is the time to get started!
For this episode, we decided to do it as a live recording on Twitch - which included many presentation slides and other visuals! So while you can definitely listen to this podcast recording and get a good grasp of what we're talking about, we do suggest checking out the video version on YouTube for the full experience this week!
Topics of Discussion:
3:17 - The Importance of Digitizing your Fundraising Efforts

6:18 - The Marketplace of Digital Fundraising

6:57 - The Social Generation

8:48 - How Society has Grown in the last 15 Years

10:30 - The Social Media Effect on Digital Fundraising (and Tiltify)

12:30 - The Evolution of Digital Fundraising

13:33 - "How do I get -insert big influencer here- to fundraise for me?"

17:57 - Livestreaming Platforms are for Everyone - Not Just Gamers

19:24 - Influencer / Livestream Fundraising isn't just about Being Live

22:33 - Digitizing your Gala Fundraising Events

34:24 - The Evolution of Online Fundraising (Perception vs Reality)

37:09 - Tiltify's Fundraising Features: What Makes Us Different

47:16 - Live Question / Answer Session with Twitch Chat

50:12 - Reaching out to Prospective Fundraisers / Influencers Without In-Person Events

56:08 - Is it important for the charity themselves to create content?

59:37 - Are shorter fundraising livestreams (2 hours) viable?

01:03:03 - Streaming from multiple places / on multiple platforms / using online technologies

01:05:24 - Updates on the Tiltify Charity Conference (Originally set for This Week)

01:06:45 - Finding Moderators for your Fundraising Event

01:08:21 - How do I prove the value of livestream / influencer fundraising to my "set in their ways" organization?
Thank you, once again, to Michael for taking the time to chat with us! If you're interested in getting in touch over on...
LinkedIn: https://www.linkedin.com/in/wassermanmichael/

Twitter: https://twitter.com/mdwasserman

Email: michael@tiltify.com
Special Guest: Michael Wasserman.