What A Load Of Cobblers
Friday Night Lights: Playoff Special with Ian Clarkson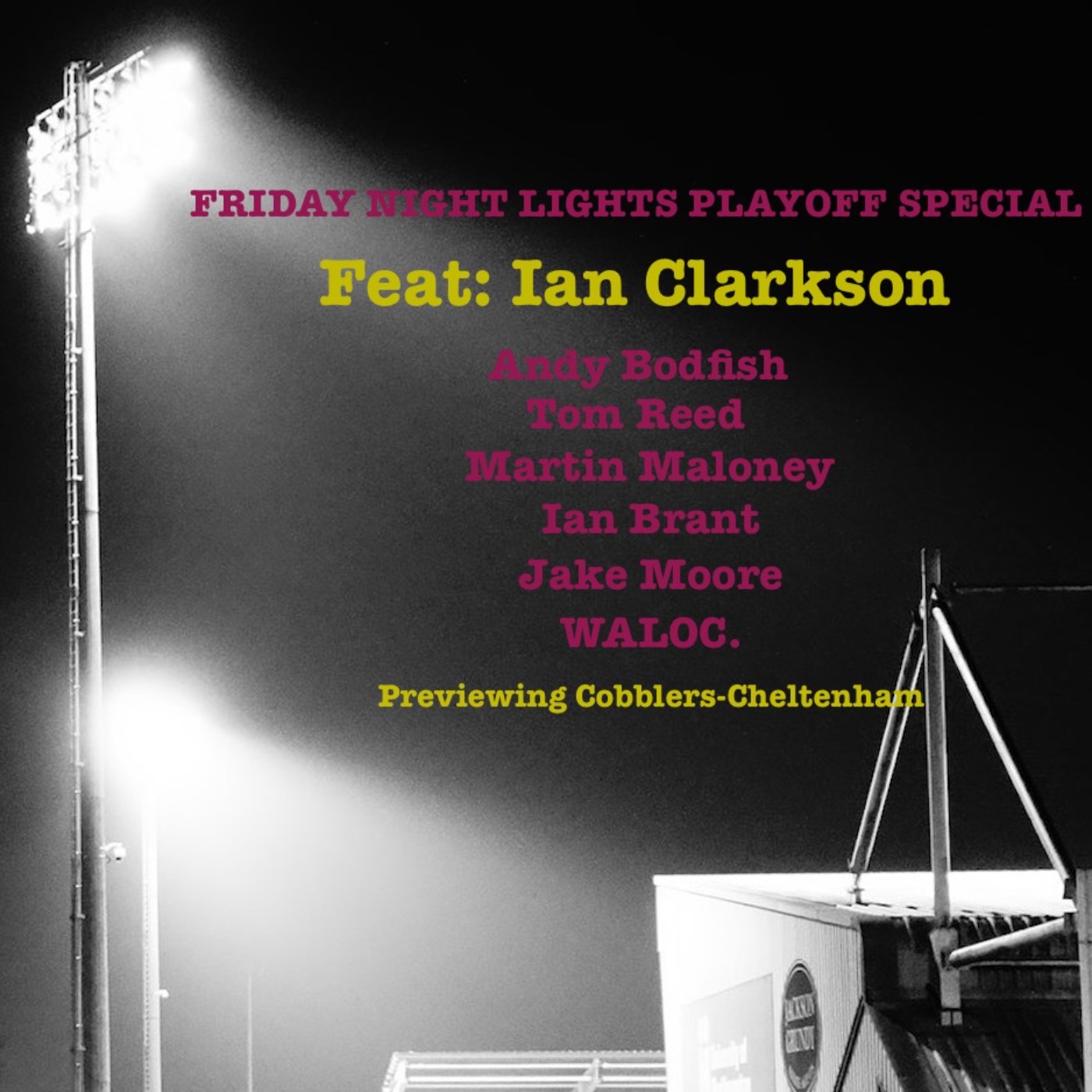 Details
Ian Clarkson joins us for a playoff preview special before Northampton V Cheltenham.
There's few players that know more about the playoffs than Clarkson, who played a Championship playoff with Stoke City before joining Town and getting to Wembley 2 years on the spin.
Clarkson talks about the character and skill needed to succeed in the playoffs as Cobblers did in '97 when beating Swansea by a free-kick from his car school pal John Frain.
The image from a year later, when Clarkson scored in the 2nd leg comeback is seared onto the retinas of Cobblers fans and goes down as one of the all-time great NTFC moments. Just what was he doing there in the first place? We find out.
Also joining us is Cheltenham fan Own Knight to give us the rundown on the Robins and their preparations for the game.
About as complete an audio preview of the game as you'll find and as good as a ticket to Chicagos opening night.
---
See acast.com/privacy for privacy and opt-out information.