This is Not Real Podcast
Episode 3.2: Where Is The (Black) Love?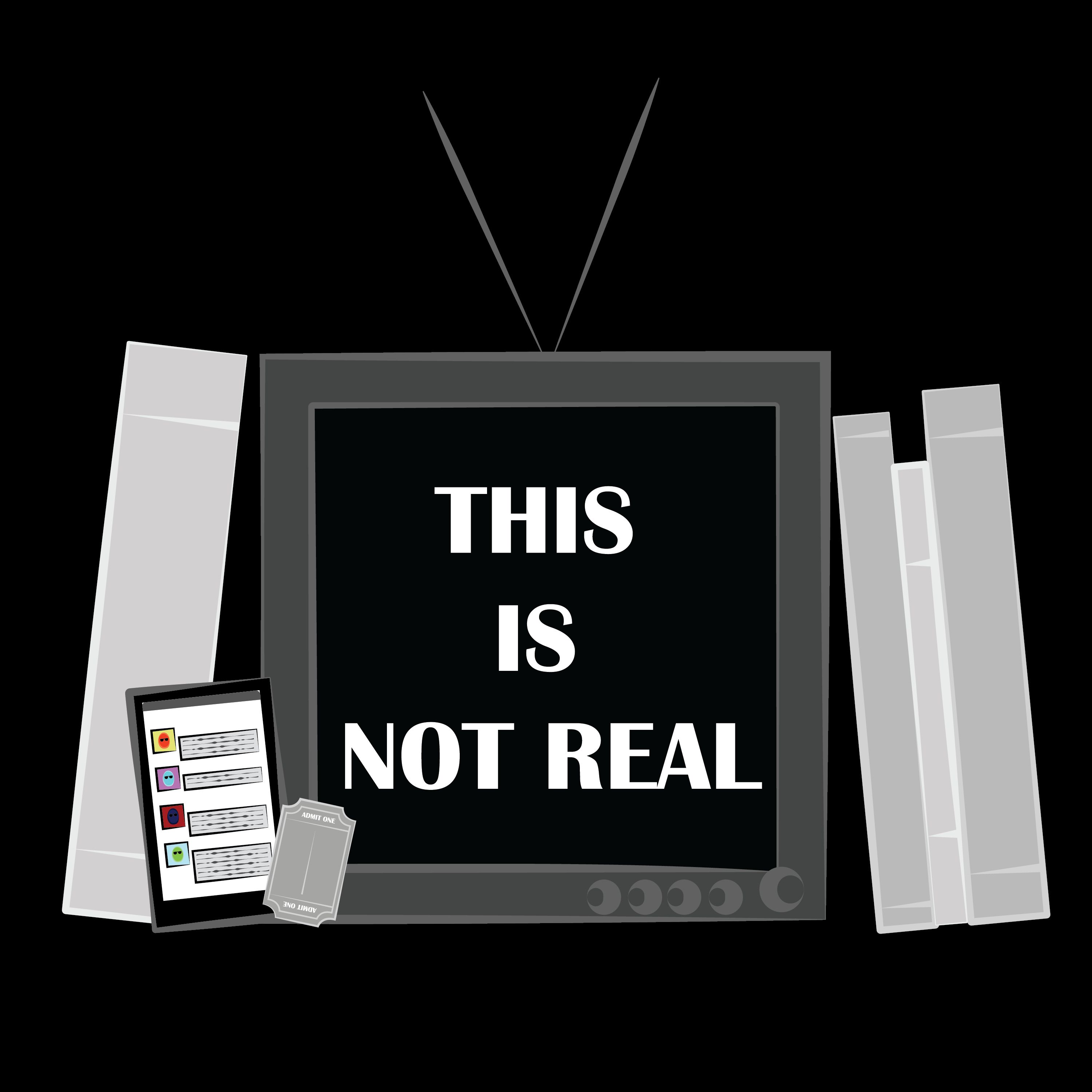 Details
Yes I'm still talking about frogs. #BlackLove________________________Welcome back to This is Not Real! In part two of our Black Love episode we give you a timeline of black love on screen and chat about our hopes and dreams for black love stories in the future.________________________Mentioned in this EpisodeMovies/Shows:Carmen Jones, Claudine, She's Gotta Have it (1986) & (2017), A Different World, Poetic Justice, Jason's Lyric, Love Jones, How Stella Got Her Groove Back, The Best Man, Love and Basketball, Girlfriends, Carmen: A Hip Hopera, Brown Sugar, Their Eyes Were Watching God, Beyond the Lights, Noah's Arc, Fences, Moonlight, Insecure, If Beale Street Could Talk, Rafiki, How to Get Away With Murder, Scandal, Being Mary Jane, Power, Empire, Nappily Ever After, Why Did I Get Married?, The Cosby Show, The Fresh Prince of Bel-Air, Black Lightning, Set It Off, Black Panther, CinderellaMusic:Ella Fitzgerald, Mary J Blige, The Carters, India Arie, Chaka Khan, Jill Scott, Erykah Badu, Beyoncé, Janelle Monae, Kanye West, Bruno Mars, Khalid, The Jackson 5, The Temptations, JohnnySwim, Leon Bridges, Alicia Keys, Jazmine Sullivan, Lauryn HillBooks & Authors:Zane & Purple Panties, Toni Morrison, Nayyirah Waheed, Alysia Harris, Jasmine Mans, Song for Anninho by Gayl Jones, James Baldwin, Nikki Giovanni, The Proposal by Jasmine Guillory (Listen to an interview w/her on The Nod Podcast) , Americanah by Chimamanda Ngozi Adichie, Nappily Ever After by Trisha R. Thomas ________________________Put Me OnThe Belles, We Need Diverse Books, Yalitza Aparicio Tweet, Naked Attraction, Everyone is Talking About Moonlight but Our Interview is the Best (CodeSwitch Podcast), Black Panther back in Theaters!